Please LIKE our Facebook page for the Very Best in Body, Mind, Spirit, & Yoga! see = Magpie House Facebook Community Page.
*** Click Here for
Yogaplex Yoga School & Teacher Training 2017
or call 03 9752 5838, Join Anytime, Bookings Essential
*** or see www.yogaplex.com.au ***
for special discount offers.
8 Classes per week for the Finest in Hatha Yoga! Try this Yin-Yang Fusion class Sundays 10:30am=
Timetable & Events Summary March 2017:
_ _ _
Vaccinations Revealed, click for detailed information & 7-minute trailer:
We paid over $200 for this sensational 9-part series, VACCINES REVEALED, & we'd LOVE to share it WITH YOU! Saturday 1st April 7pm. We're neither pro- nor anti-vaccination, simply sharing information. For secrets behind Chronic & Mystery illness, see MEDICAL MEDIUM below. Click for short 2-minute trailer:
Or please read:
9 Part Docu-Series That Answers Real Questions About Vaccine Safety, Efficacy & Health Impact .
Highly Suggested for those in health care, or parents, or ANYONE interested in the welfare of others, with Unconditional Love.
Our message from Dr. Wayne Dyer: "The ultimate ignorance is the rejection of something you know nothing about & refuse to investigate."
In contrast, MEDICAL MEDIUM offers Healing Wisdom with all-natural solutions to the root causes of disease that medical communities struggle to understand. Click Poster for more information.
MEDICAL MEDIUM says "Spirit calls our current era the Quickening ... Technology has revolutionized virtually everything ... a period of breathtaking wonder & opportunity. It's also an era of danger ... Lighting-fast advances sometimes come at the price of unconsidered vulnerabilities ... if we don't interrupt the flow of misinformation, then generations to come will endure unnecessary suffering."
March 2017 Events, Click Poster to watch Love & Peace Trailer:
4th March: Metod is an extraordinary Light Being 1,500 years old, a Prince of planet Eros, from the galaxy of Andromeda. He has full recall of his life there, who he is, how and why he was sent to Earth. His father, King of planet Eros, is in constant communication with him. This is his first public video. He tells his story, some of the gifts he came in with, talks about the upcoming Shift, and New Earth which independently lines up with what Dolores Cannon has been saying in her books.
11th March: Most intelligent people realize, at this point in history, the world needs a miracle to get us out of this mess we are in, imposed by global industrialists, affecting everything and everyone on earth. The "528 KEY" to LOVE & PEACE shatters paradigms with the musical-mathematics of LOVE. Trailer: https://youtu.be/xJAopW_UZS8 .
Timetable & Events February 2017 (past events only below):
_ _ _
Secrets in Plain Sight Cinema Sat'day 18h February 2017:
Over 3 hours of awe-inspiring material!
Magpie House Refurbished Party Sat'day 11th February 2017:
Bansuri Sound Healing & Meditation with Vinod Prasanna, Master of Indian Classical Music. Friday 17 February 2017, 7 to 8:30pm.
Click poster or below for Paypal or Credit Card Early Bird Bookin , Enjoy!
Friday 17th February 2017 7pm - 8:30pm. Early Bird Tickets $20 pre-paid till 13th February, Else $25 on-line or at door, limited tickets!
"Vinod Prasanna is a Master of Indian Classical Music & has studied music from the age of 7 in Varanasi/India. Music has been in Vinod's family for over 250 years. This Sound Healing will assist in alleviating stress & connect you with your heart. The evening will start with deep meditation. You will then be taken on a transformative journey, where you will experience peace, Divine connection & harmony."
ANNOUNCING this SENSATIONAL WORKSHOP from 5th March to 9th May 2017, see http://sacredenneagram.com or click poster below:
_ _
_ _
Register your Interest by sending email for a chance to meet the Facilitator, Michelle Eleanor, IN PERSON, also join the Sacred Enneagram Meetup Group at https://www.meetup.com/Melbourne-Sacred-Enneagram/ .
And watch the YouTube introduction below. Click to play at https://youtu.be/9PuS0q0aaew
Event Summary, See Further Below, Term Starts As Scheduled This Monday 30th January Despite Flood Damage!
Just 3 classes per week the first week or two (Monday 7:15pm General, Thursday 7pm General Plus, Sat'day 10:30am Gentle).
CINEMA & DISCUSSION EVENING Sat'day 4th February 2017 7pm=
Hidden Consciousness Science - 2.5 hours - A New Proposal of Mind Over Matter.
How do we create an intelligent dialog with the creative force of the Universe to allow us to experience a Quantum leap in our own intelligence?
This documentary film, aka Quantum Communication, attempts to teach us how communication really works from the Quantum level and how this is connected to the Universal Laws of Attraction.
Consider an atom. Atom has a tiny nucleus and some electrons rotating around it. The ratio of the atomic volume to the nucleus volume goes 100000 times larger. This means we are observing an empty sphere with real dimension. Now go further down. Nucleus is made of proton and neutron, which are made of quark particles. Quark particles are nothing, but vibrating strings which is a form of energy. So ultimately, everything is empty and we are just a hologram in space. Now the question is what makes this hologram live?? The Only answer is our conciousness!?
CINEMA UNDER THE STARS ... Don't Miss Out! ... Businesses of Upwey event.
*** Click Here for
Yogaplex Yoga School & Teacher Training 2017
or call 03 9752 5838, Join Anytime, Bookings Essential
*** or see www.yogaplex.com.au ***
for special discount offers.
8 Classes per week for the Finest in Hatha Yoga! Try this Yin-Yang Fusion class Sundays 10:30am, or join our Conversations with God (CwG) & Spirit Study Group Tuesdays 7:30pm =
Past Lives Spiritual Study Group Tuesdays 8-10pm, supper served before.
With both Neale Donald Walsh (CwG) & Gary Renard (Course in Miracles) visiting Australia soon, there's a SURGE of SPIRITUALITY so we've re-started this study material. For both Neale & Gary this year, Click to View:
Neale Donald Walsch Melbourne Australia 2016
A Course in Miracles Australian Conference 2016
Tuesday 4th October's
Past Lives & Conversations with God Study 8-10pm
focuses on un-doing teachings that do not serve us: "There is nothing scary about life, if we are not attached to results, if we don't want anything. Choose, but don't want." Every week is like a Workshop!
Tuesday 11th October is a VERY powerful study on why Relationships flourish or fail: "The purpose of relationships is not to have another in order to feel complete, but to have another in order to share completeness." Soup served + bring food, $10. Includes:
* What to learn about relationships.
* Why relationships fail.
* Purpose of relationships.
* Paradox of relationships.
* The Test of relationships.
* How to be the most loving.
* Seeking "proof" of Love as a strategy.
* Relationship with Self, is this important?
* Advice for both Abuser, & Abused.
* Pacifist theories encountering evil.
* Long-Suffering obligation, if any.
* "Trade" fulfillment versus "Love" fulfillment.
* Life Guarantees & Expectations.
* LOTS MORE!
NOTE: Like every week, This is WORKSHOP MATERIAL featuring several powerful therapists for just $10 donation. Try it!
PAST EVENTS in 2016 Below. Enjoy!
MAGPIE HOUSE THERAPISTS:
........
* Click Here Full Details *
"The Practitioners of this Centre embrace the intention of not seeking to heal nor change anyone but to empower them to heal or change themselves by encouraging exploration of their own inner divine infinite wisdom."
Please see www.magpiehouse.com.au/Therapist.htm for full therapist details.
John of God CRYSTAL BED HEALING
Saturday & Sunday 30 & 31st of July 2016 With Holistic Practitioner Shirley Morris, limited places so BOOK NOW on 03 9752 5838, or email reply. A message from one of the healing Entities working through John of God in Brazil, source of the Crystal Bed: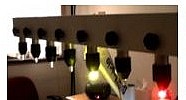 . . .
. . .
- Silence advised in BOTH cases!
Testimonial: "I believe the JoG entities began working with me some months before the event, even before my 1st crystal bed healing. And healing it certainly was! After feeling lots of powerful energy pulsing thru my body I began to 'see' and feel images that I believe were related to a pastlife. After an amazing, powerful journey I eventually came back into the room, both seeing and feeling the presence of 2 angelic beings as well as mother Mary." Shirley
Cinema July - August 2016:
New for 2016, Personal Development Yoga Teacher Training:
_ _ _
See Yogaplex Yoga School & Teacher Training 2016 for more information.
* HOME *
Magpie Cafe, Here to Stay,
Revives a Link to Yesterday,
Good old-fashioned service with smile,
Open all day every day, won't take a while.
MAGPIE as BALANCE "Magpie" happens to be the perfect name for this centre, chosen for us 100 years ago as the original Magpie Cafe & Guesthouse "country tourist" destination, according to the publication Animal Dreaming - The Kingdom of the Winged Ones:
Magpie is the common name for several black & white feathered members of the Crow family.
Magpie is the yin yang of the Bird World - the winged teacher of the necessary & desirable balance between right & wrong, light & dark, good & bad, the feminine & the masculine, birth & death - the two opposites that are equal - of occult knowledge & the correct use of its teachings. The Magpie, as a member of the Crow family, is a doorkeeper to new & other realms, allowing only those who understand the balance of the Universal laws & teachings to venture through.
Magpie can help us to find the balance within - the union of the two opposites that are equal. Magpies are by nature, very intelligent & determined birds, trying over & over again until they master a new skill that they know will reward them with a new & ready food source, freedom or adventure.
Willingness, therefore, is also a strong Dreaming gift of the Magpie, who is always keen to encourage others to explore new & different aspects of life & themselves.
=================================================================
* HOME *
More Magical Passes & their effects.

==================================================================
* HOME *
Fabulous outdoor vegie cafe garden area, suits functions & special events see below.
Magpie House Centre shown below.................Original 1950s Magpie Cafe Menu
Yoga/Dance/Activities room shown below.