Summary of Events for December 2017, please scroll down for events:
Magpie House Cinema Sat'days 7pm from
24 November to 16 December 2017, click for 5-minute trailer:
What If You Could Prevent, Treat & Even Beat 32+
Chronic Diseases With Just 1 Plant?
Courageous New 8-part Docuseries Reveals How
The Sacred Plant Heals Cancer, Arthritis & More...
December 2017 @ www.MagpieHouse.com.au:

1. Sat'day 2nd December Music & Comedy End-of-Season Event, just turn up.
2. Sunday 3rd December Yoga Workshop, click poster to book.
3. Sat'day 9th December Kombucha Workshop, call Nicky on 0488 333 139.
4. Sunday 10th December Break the Drama Triangle: click poster for details.
. .
End-of-Season Event, just turn up! . . . . . . . . . . . . . . . . Click Poster Above to Book.
. .
Let's Get Fruity folks.... . . . . . . . . . . . . . . . . . Click Poster Above for details.
Please LIKE our Facebook page for the Very Best in Body, Mind, Spirit, & Yoga! see = Magpie House Facebook Community Page.
*** Click Here for
Yogaplex Yoga School & Teacher Training 2017
or call 03 9752 5838, Join Anytime, Bookings Essential
*** or see www.yogaplex.com.au ***
for special discount offers.
8 Classes per week for the Finest in Hatha Yoga!
Meditation+Study Group based on Conversations with God material Saturdays 4-6pm during school term. For detailed information, or to join the Meetup Group, click poster or this link= Awaken the Species CwG Book 4 Study Group. Click 'Join Us!' or 'Join and RSVP' to join.
From here below, it's past 2017 events only. Namaste.
Adventures of a Geomancer: Alanna Moore in Melbourne:
_ _

ALANNA MOORE returns to Magpie House sharing Earth Spirit Divining as a skilled geomancer, teacher, author & permaculturist. 6:30pm registration, 7pm Sharp on Friday 24th November 2017, sharing:

* 'Wild in our Gardens' Original Geomancy-inspired music.
* Energies of Earth & Mankind, beneficial & detrimental.
* How Building Biology is needed now more than ever.
* Relating Adventures of a Geomancer!

Don't miss this Special Evening with follow-up day & weekend workshops before Alanna returns to Ireland! Bookings Strongly Advised: Email gneo@yogaplex.com.au or call 03 9752 5838 to book. Products & Supper available.

Where: Magpie House, 48 Main St Upwey.

When: Friday 24th November 2017, 7pm Sharp, 6:30pm registration.

Bookings: www.MagpieHouse.com.au

Cost: $15 pre-booked or $20 door.
Yoga, Cinema & Event Timetable for October 2017:
( *** Alanna Moore's Geomancy+Dowsing event is above *** )
. .
RECENT EVENTS plus Yoga+Event Timetable for August-September 2017:
Springtime Yoga Backbends Workshop, click to book event:
Sound Bath & Unlock Dementia Event with 'Alive Inside' Cinema:
_ _
Alive Inside is a joyous cinematic exploration of music's capacity to reawaken our souls and uncover the deepest parts of our humanity. Sound Bath follows with Sound Therapist Elizabeth Anne Huxtable, both demonstrate music's ability to combat memory loss and restore a deep sense of self to those suffering from it. Revealed is the connection we find in music & how its healing power can triumph where prescription medication falls short. An uplifting cinematic exploration of music and the mind, Alive Inside's inspirational and emotional story left audiences humming, clapping and cheering at the 2014 Sundance Film Festival, where it won the Audience Award.

Where: Magpie House, 48 Main St Upwey.

When: Saturday 14th October 7 for 7:30pm.

Bookings: www.MagpieHouse.com.au

Cost: $20 pre-booked or $30 door.
Check out 'Vision for Mars', & don't miss 'UNACKNOWLEDGED'!
UNACKNOWLEDGED Cinema is a related topic to the Saturday 4-6pm Study Group above, BOTH feature the disclosure of Extra-Dimensional Beings, currently ruthlessly suppressed. JOIN THE STUDY GROUP ABOVE, & BE PART OF THE 'AWAKENING'!
Yoga+Event Timetable for July-August 2017:
The 'NOW Clock' workshop, call Mir-I-Am on 0417 599 721 to book workshop=
. . .
(Recent Events Below): Click Any Poster to Watch Movie Trailer!=
.
.
Sat'day 17th June . . . Sat'day 24th June . . . Sat'day 1st July
Cinema Sat'day 17th June: The WATCHMAN CHRONICLES, A True Classic of Potent abductee research.
Cinema Sat'day 24th June: I AM, a REMARKABLE story of Tragedy, Awakening, & Transformation to inspire the human race. Multi-Award Winner.
Cinema Sat'day 1st July: SAMADHI: Maya, the Illusion of Self. . . . To realise Samadhi is to Die Before you Die. - Visually & Spiritually Stunning, & Spectacular! in HD video. END-OF-TERM EVENT, bring food+music to share 6pm - Compulsory for Yogis! - if you can make it. NAMASTE!
TRANSFORMATIONAL ABUNDANCE
Introductory Event.
TUESDAY 4th July 7pm
- $10 Early Bird pre-paid, $15 pre-booked, $20 door, Click for 2-minute introduction:
The world is on the precipice of major change unprecedented in history. There are 5 key major waves of change happening now:
1. New energies hitting the planet
2. Transition from old global order to the new
3. Imminent disclosure of ETs
4. Shift from old global financial system to a new one
5. Major number of people waking up

How does one navigate through such major changes, turmoil and confusion?

1. Nothing is as it Seems
2. Believe nothing you hear and only half of what you see
3. Develop and trust your inner guidance
4. Learn to transcend your 3D world and matrix
5. Trust in Divine Creator Source

Come and hear Richard share about the following :

* What is really going on in the world.
* How to prepare for the future.
* How to work on ourselves and our Transformation.
* How to transcend your limiting world.
* How to tap into Holistic Wisdom - ancient + present + future wisdom.
* How to make sense of the public confusion in misinformation & disinformation.
* Understanding the dance and interplay of light and dark forces on our planet.
* How to tap into spiritual abundance as part of Transformation.
* Light alchemy activation work on sacred sites around the planet and its implications.

Transcend your Limiting World = https://youtu.be/TIg0q_aH7ks

Richard has a wide spiritual and corporate background. He has been on a spiritual journey for some 40 years. Currently he travels the world with his partner Sian to sacred sites, doing light alchemy activations and firing up light grids. He has also studied ancient wisdom and how light and energy flows in our world and the cosmos.
Yoga+Event Timetable for June 2017:
FREE MINI WORKSHOP
with I AM NEW PARADIGM EMPOWERMENT.
FRIDAY 9TH OF JUNE 7:15 to 9:15pm
(or from 6:30pm for delicious Lentil soup).
Miriam Seward has been working with personal and spiritual growth for over 25 years and has run an amateur theatre company working with ritual and spiritual journeys into empowerment. She works as a Self Mastery & Empowerment Facilitator, Archetype Consultant & Teacher, Kinesiologist and New Paradigm Healer working with the archetypes and parts of self . MirIAM has been an established professional practitioner and workshop facilitator with over 30,000 clinical hours and is the founder of I AM New Paradigm Empowerment (formerly I AM Power Enterprises. Visit www.iampower.com.au
BOOKINGS NECESSARY PHONE MIRIAM ON 0417 599 721 .
LOTS MORE from Miriam soon=
Yoga+Event Timetable for May-June 2017:
_ _
NEW! for Magpie House, Lawful Awareness + Know Your Rights material,
download these FREE Radio Show episodes (click to access & click 'Radio Show'):
Compare the Words of Christ, below the Banners below.
Click Banner below for FREE REPORT -
We have a RIGHT to be presumed INNOCENT, defend any traffic fine you'd consider Un-Just!=
Email or Call 03 9752 5838 if you'd like to discuss your issue. Our 'study' material includes, "Allowing abuse to continue is abuse nonetheless. It is the HIGHEST abuse."
Never Blindly pay Fines, Fees & Taxes ever again, Represent YourSELF
with Product Information way beyond the knowledge base of legal practitioners! Click Banner to Shop=
Email or Call 03 9752 5838 if you'd like to discuss your issue. Make a Life, not just a Living!
Don't miss Radio Show Tuesdays 8-10pm @ http://www.knowyourrightsgroup.com.au/radio-show/ .
This is NOT a time to hide behind 'ignorance', we will NEVER be FREE if we do not acknowledge the Highest Authority in our lives - OURSELVES. "Only Divine Law is permanent...Human Law is always impermanent & derives 'jurisdiction' from ignorance only." - George Neo.
The Words of Christ, Luke 11:46= Woe unto you also, you lawyers! for you load men with burdens hard to be borne, and you yourselves touch not the burdens with one of your fingers. &
Luke 11:52= Woe to you, lawyers! for you have taken away the key of knowledge: you entered not in yourselves, and them that were entering in you hindered.
Compare a small sample of Natural Law below, from our 2016 Study Group material (with CwG 1 page numbers):
2. You are "sure as hell" about a lot of things. But wouldn't it be nice to be "sure as Heaven?".
3. God talks to Everyone, All the Time. The question is, who listens?
32. God does NOT will worldwide calamities, but merely observes us doing so. We are therefore NOT victims, only Creators.
50. God's cruel hoax, or Nature's harsh ways, is a hoax on ourselves, & NOTHING is more gentle than Nature. It's Not Our Fault, we say, & we are Right, it is our CHOICE. The World/Earth/our Life is in the shape it is in because of US, the Choices we make, or fail to make.
89. We place ourselves in Hell to begin with, in order to avoid going there. Hmmm, interesting strategy.
141. There's still no guarantee of success. If we want guarantees in life, then we don't want life, its whole purpose would be thwarted.
Sat'day 10th June 2017 7 for 7:30pm Start: COSMIC COMEDY of PERCEPTION
Explores the human energy field's dynamic relationship with our environment. A Randomly Roving Zone of Synchronicity & Statistical Anomaly. Should you be caught in it, it will turn reality on its head. It is objective & subjective, simultaneously 'Really There' yet somehow sustained by imagination & expectation. Returning to a world of magical empowerment & feeling.
Sat'day 3rd June 2017 7 for 7:30pm Start: EARTH DAYS
Click Poster or Here for Trailer
Visually stunning, vastly entertaining and awe-inspiring, Earth Days looks back to the dawn and development of the modern environmental movement - from its post-war rustlings in the 1950s and the 1962 publication of Rachel Carson's incendiary bestseller Silent Spring, to the first wildly successful 1970 Earth Day celebration and the subsequent firestorm of political action.
Sat'day 27th May 2017 7 for 7:30pm Start: BEFORE the FLOOD
Click Poster or Here for Trailer
Join Leonardo DiCaprio as he explores the topic of climate change, and discovers what must be done today to prevent catastrophic disruption of life on our planet. Captures a three-year personal journey alongside Academy Award-winning actor and U.N. Messenger of Peace Leonardo DiCaprio as he interviews individuals from every facet of society in both developing and developed nations who provide unique, impassioned and pragmatic views on what must be done today and in the future to prevent catastrophic disruption of life on our planet.
Sat'day 20th May 2017 7 for 7:30pm Start: The SHIFT is HERE & NOW!
Click Poster or Here for Trailer
Connecting the worlds of clean free energy and the Extra-Terrestrial presence, an impressive array of brilliant sources define the daunting secrets of our unspoken reality & recent history. Subjects not discussed on TV or the daily news expose an old paradigm reality that had enveloped humanity for years - that is breaking down today.
We are passing into a new era of higher conscious humanity and advanced technologies. They do not include: gas, oil, fracking, pollution or greed. This shift of human awakening will heal the planet and everything on it in record time. We have become an unstoppable evolving species!
This movie takes you back in time to some memorable moments when ETs communicated with humanity, and we forgot. Prepare yourself for an evolutionary journey as we focus on the solutions that are here today. Clean free energy, water cars, 3D printing, organic food, clean water, healthy forests, and honest humanity once again.
Yoga+Event Timetable for April-May 2017:
Yoga Teacher Training + Bubble of Perception Magical Passes Sunday Workshop:
Sunday 21st May 2017 10am-1pm (Sunday 10am classes also feature Magical Passes practice & philosophy.)
Early Bird till 11th May: $40 for 3 hours. That's 20% off! Else $50. Answers To=
* What Is the Bubble of Perception? * Are we Born within this Bubble?
* Can we Break this Bubble to Be Free? _ _ _ _ _ * Can 'Psychedelics' Also Break the Bubble?
* Do 'Psychedelics' have drawbacks? _ _ _ . _ _ _ * Are Tyrants 'Master Illusionists' of our Times?
* What are their Modern Tools of Deception? _ _ * Is 'Looking Past the Illusion' a practical use?
* How are the Tyrants doing us a favour? _ _ . _ * Name the Tyrants' agenda & Bubble examples.
* Interested in a 'Petty' Tyrant workshop? _ _ _ * Is Life a Magic Trick, & Who is the Magician?
* Hence 'Magical Passes', a Path of Freedom? _ _ * And a 'Gift to Humanity? Keeps us Young?
* What is Sobriety, & why is this significant? _ _ * Is Experience, or Intellect, Alone, Adequate?
* How does this relate to Vision, & Action? _ _ _ * Is 'Superb Physical Condition' important?
* How does this relate to Yoga Chakras? _ _ _ _ * Relate 'Personal Power' to 'Secret Teachings'.
* How does this relate to Internal Dialogue? _ _ * Is the Mind a 'Foreign Installation'?
* Do modern Meditation & Mindfulness relate? _ * Is Magical Passes simpler, & more effective?
* PLEASE BRING YOUR OWN QUESTIONS!
* Warriors' Feast follows 1pm, bring Food to Share. * And ENJOY! Namaste.
Sat'day 13th May 2017 7 for 7:30pm Start: Truth, Conspiracy, & Media
With hundreds of news clips and declassified documents, this independent documentary film by Adam Green demonstrates the Mainstream Media's propaganda campaign against conspiracy theories and the truth.
Sat'day 6th May 2017 7 for 7:30pm Start: Buddha Life & Beyond
The story of Buddha's life, especially relevant to our own bewildering times of violent change and spiritual confusion. It features great arts & sculpture, who depict Buddha's life in art rich in beauty & complexity over two millenia. Hear insights into the ancient narrative by contemporary Buddhists, & His Holiness the Dalai Lama.
Sat'day 29th April 2017 7 for 7:30pm Start: The Truth about Vaccines
Episode 7: Fundamental Freedom of Choice. If vaccines are safe, why did the incidence of autism increase from one in 10,000 to one in 150 after the massive childhood vaccination program began?
Sat'day 22nd April: MINDING the MATRIX - Thoughts, REAL-ised.
The mesmerizing world of slash & burn western society with tools to change this global reality, an expression of our Thoughts, Real-ised. Our external reality is an expression of what we have collectively created together and we consider this to be REALITY. Reality in this case means 'OUR THOUGHTS REALISED'. So, yes, it is a form of reality indeed.
Earth is a result of how we treat ourselves and thus others.
'Minding the Matrix' looks at all this and hands the viewer tools on how to get back to our natural state of inner and outer harmony. This is where global change will start. With ourselves. Once we have rediscovered the nature of who we really are, this will automatically be reflected outwards. Our 'reality' will then be adjusted all by itself.
Like Mahatma Gandhi said 'Be the change that you want in the world'.
Near-Future Workshops & Events:
Old Timetable:
Timetable & Events Summary March 2017:
_ _ _
Vaccinations Revealed, click for detailed information & 7-minute trailer:
We paid over $200 for this sensational 9-part series, VACCINES REVEALED, & we'd LOVE to share it WITH YOU! Saturday 1st April 7pm. We're neither pro- nor anti-vaccination, simply sharing information. For secrets behind Chronic & Mystery illness, see MEDICAL MEDIUM below. Click for short 2-minute trailer:
Or please read:
9 Part Docu-Series That Answers Real Questions About Vaccine Safety, Efficacy & Health Impact .
Highly Suggested for those in health care, or parents, or ANYONE interested in the welfare of others, with Unconditional Love.
Our message from Dr. Wayne Dyer: "The ultimate ignorance is the rejection of something you know nothing about & refuse to investigate."
In contrast, MEDICAL MEDIUM offers Healing Wisdom with all-natural solutions to the root causes of disease that medical communities struggle to understand. Click Poster for more information.
MEDICAL MEDIUM says "Spirit calls our current era the Quickening ... Technology has revolutionized virtually everything ... a period of breathtaking wonder & opportunity. It's also an era of danger ... Lighting-fast advances sometimes come at the price of unconsidered vulnerabilities ... if we don't interrupt the flow of misinformation, then generations to come will endure unnecessary suffering."
March 2017 Events, Click Poster to watch Love & Peace Trailer:
4th March: Metod is an extraordinary Light Being 1,500 years old, a Prince of planet Eros, from the galaxy of Andromeda. He has full recall of his life there, who he is, how and why he was sent to Earth. His father, King of planet Eros, is in constant communication with him. This is his first public video. He tells his story, some of the gifts he came in with, talks about the upcoming Shift, and New Earth which independently lines up with what Dolores Cannon has been saying in her books.
11th March: Most intelligent people realize, at this point in history, the world needs a miracle to get us out of this mess we are in, imposed by global industrialists, affecting everything and everyone on earth. The "528 KEY" to LOVE & PEACE shatters paradigms with the musical-mathematics of LOVE. Trailer: https://youtu.be/xJAopW_UZS8 .
Timetable & Events February 2017 (past events only below):
_ _ _
Secrets in Plain Sight Cinema Sat'day 18h February 2017:
Over 3 hours of awe-inspiring material!
Magpie House Refurbished Party Sat'day 11th February 2017:
Bansuri Sound Healing & Meditation with Vinod Prasanna, Master of Indian Classical Music. Friday 17 February 2017, 7 to 8:30pm.
Click poster or below for Paypal or Credit Card Early Bird Bookin , Enjoy!
Friday 17th February 2017 7pm - 8:30pm. Early Bird Tickets $20 pre-paid till 13th February, Else $25 on-line or at door, limited tickets!
"Vinod Prasanna is a Master of Indian Classical Music & has studied music from the age of 7 in Varanasi/India. Music has been in Vinod's family for over 250 years. This Sound Healing will assist in alleviating stress & connect you with your heart. The evening will start with deep meditation. You will then be taken on a transformative journey, where you will experience peace, Divine connection & harmony."
ANNOUNCING this SENSATIONAL WORKSHOP from 5th March to 9th May 2017, see http://sacredenneagram.com or click poster below:
_ _
_ _
Register your Interest by sending email for a chance to meet the Facilitator, Michelle Eleanor, IN PERSON, also join the Sacred Enneagram Meetup Group at https://www.meetup.com/Melbourne-Sacred-Enneagram/ .
And watch the YouTube introduction below. Click to play at https://youtu.be/9PuS0q0aaew
Event Summary, See Further Below, Term Starts As Scheduled This Monday 30th January Despite Flood Damage!
Just 3 classes per week the first week or two (Monday 7:15pm General, Thursday 7pm General Plus, Sat'day 10:30am Gentle).
CINEMA & DISCUSSION EVENING Sat'day 4th February 2017 7pm=
Hidden Consciousness Science - 2.5 hours - A New Proposal of Mind Over Matter.
How do we create an intelligent dialog with the creative force of the Universe to allow us to experience a Quantum leap in our own intelligence?
This documentary film, aka Quantum Communication, attempts to teach us how communication really works from the Quantum level and how this is connected to the Universal Laws of Attraction.
Consider an atom. Atom has a tiny nucleus and some electrons rotating around it. The ratio of the atomic volume to the nucleus volume goes 100000 times larger. This means we are observing an empty sphere with real dimension. Now go further down. Nucleus is made of proton and neutron, which are made of quark particles. Quark particles are nothing, but vibrating strings which is a form of energy. So ultimately, everything is empty and we are just a hologram in space. Now the question is what makes this hologram live?? The Only answer is our conciousness!?
CINEMA UNDER THE STARS ... Don't Miss Out! ... Businesses of Upwey event.
*** Click Here for
Yogaplex Yoga School & Teacher Training 2017
or call 03 9752 5838, Join Anytime, Bookings Essential
*** or see www.yogaplex.com.au ***
for special discount offers.
8 Classes per week for the Finest in Hatha Yoga! Try this Yin-Yang Fusion class Sundays 10:30am, or join our Conversations with God (CwG) & Spirit Study Group Tuesdays 7:30pm =
Past Lives Spiritual Study Group Tuesdays 8-10pm, supper served before.
With both Neale Donald Walsh (CwG) & Gary Renard (Course in Miracles) visiting Australia soon, there's a SURGE of SPIRITUALITY so we've re-started this study material. For both Neale & Gary this year, Click to View:
Neale Donald Walsch Melbourne Australia 2016
A Course in Miracles Australian Conference 2016
Tuesday 4th October's
Past Lives & Conversations with God Study 8-10pm
focuses on un-doing teachings that do not serve us: "There is nothing scary about life, if we are not attached to results, if we don't want anything. Choose, but don't want." Every week is like a Workshop!
Tuesday 11th October is a VERY powerful study on why Relationships flourish or fail: "The purpose of relationships is not to have another in order to feel complete, but to have another in order to share completeness." Soup served + bring food, $10. Includes:
* What to learn about relationships.
* Why relationships fail.
* Purpose of relationships.
* Paradox of relationships.
* The Test of relationships.
* How to be the most loving.
* Seeking "proof" of Love as a strategy.
* Relationship with Self, is this important?
* Advice for both Abuser, & Abused.
* Pacifist theories encountering evil.
* Long-Suffering obligation, if any.
* "Trade" fulfillment versus "Love" fulfillment.
* Life Guarantees & Expectations.
* LOTS MORE!
NOTE: Like every week, This is WORKSHOP MATERIAL featuring several powerful therapists for just $10 donation. Try it!
PAST EVENTS in 2016 Below. Enjoy!
MAGPIE HOUSE THERAPISTS:
........
* Click Here Full Details *
"The Practitioners of this Centre embrace the intention of not seeking to heal nor change anyone but to empower them to heal or change themselves by encouraging exploration of their own inner divine infinite wisdom."
Please see www.magpiehouse.com.au/Therapist.htm for full therapist details.
John of God CRYSTAL BED HEALING
Saturday & Sunday 30 & 31st of July 2016 With Holistic Practitioner Shirley Morris, limited places so BOOK NOW on 03 9752 5838, or email reply. A message from one of the healing Entities working through John of God in Brazil, source of the Crystal Bed: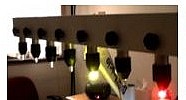 . . .
. . .
- Silence advised in BOTH cases!
Testimonial: "I believe the JoG entities began working with me some months before the event, even before my 1st crystal bed healing. And healing it certainly was! After feeling lots of powerful energy pulsing thru my body I began to 'see' and feel images that I believe were related to a pastlife. After an amazing, powerful journey I eventually came back into the room, both seeing and feeling the presence of 2 angelic beings as well as mother Mary." Shirley
Cinema July - August 2016:
New for 2016, Personal Development Yoga Teacher Training:
_ _ _
See Yogaplex Yoga School & Teacher Training 2016 for more information.
* HOME *
Magpie Cafe, Here to Stay,
Revives a Link to Yesterday,
Good old-fashioned service with smile,
Open all day every day, won't take a while.
MAGPIE as BALANCE "Magpie" happens to be the perfect name for this centre, chosen for us 100 years ago as the original Magpie Cafe & Guesthouse "country tourist" destination, according to the publication Animal Dreaming - The Kingdom of the Winged Ones:
Magpie is the common name for several black & white feathered members of the Crow family.
Magpie is the yin yang of the Bird World - the winged teacher of the necessary & desirable balance between right & wrong, light & dark, good & bad, the feminine & the masculine, birth & death - the two opposites that are equal - of occult knowledge & the correct use of its teachings. The Magpie, as a member of the Crow family, is a doorkeeper to new & other realms, allowing only those who understand the balance of the Universal laws & teachings to venture through.
Magpie can help us to find the balance within - the union of the two opposites that are equal. Magpies are by nature, very intelligent & determined birds, trying over & over again until they master a new skill that they know will reward them with a new & ready food source, freedom or adventure.
Willingness, therefore, is also a strong Dreaming gift of the Magpie, who is always keen to encourage others to explore new & different aspects of life & themselves.
=================================================================
* HOME *
More Magical Passes & their effects.

==================================================================
* HOME *
Fabulous outdoor vegie cafe garden area, suits functions & special events see below.
Magpie House Centre shown below.................Original 1950s Magpie Cafe Menu
Yoga/Dance/Activities room shown below.